Meet DotChurch, the next generation of church websites.
DotChurch is the ultimate church theme for website builders.
Build your site with DotChurch
DotChurch is a powerful WordPress theme created for churches. Fully feaured, with its clean, minimal design, DotChurch provides the perfect canvas for your online presence.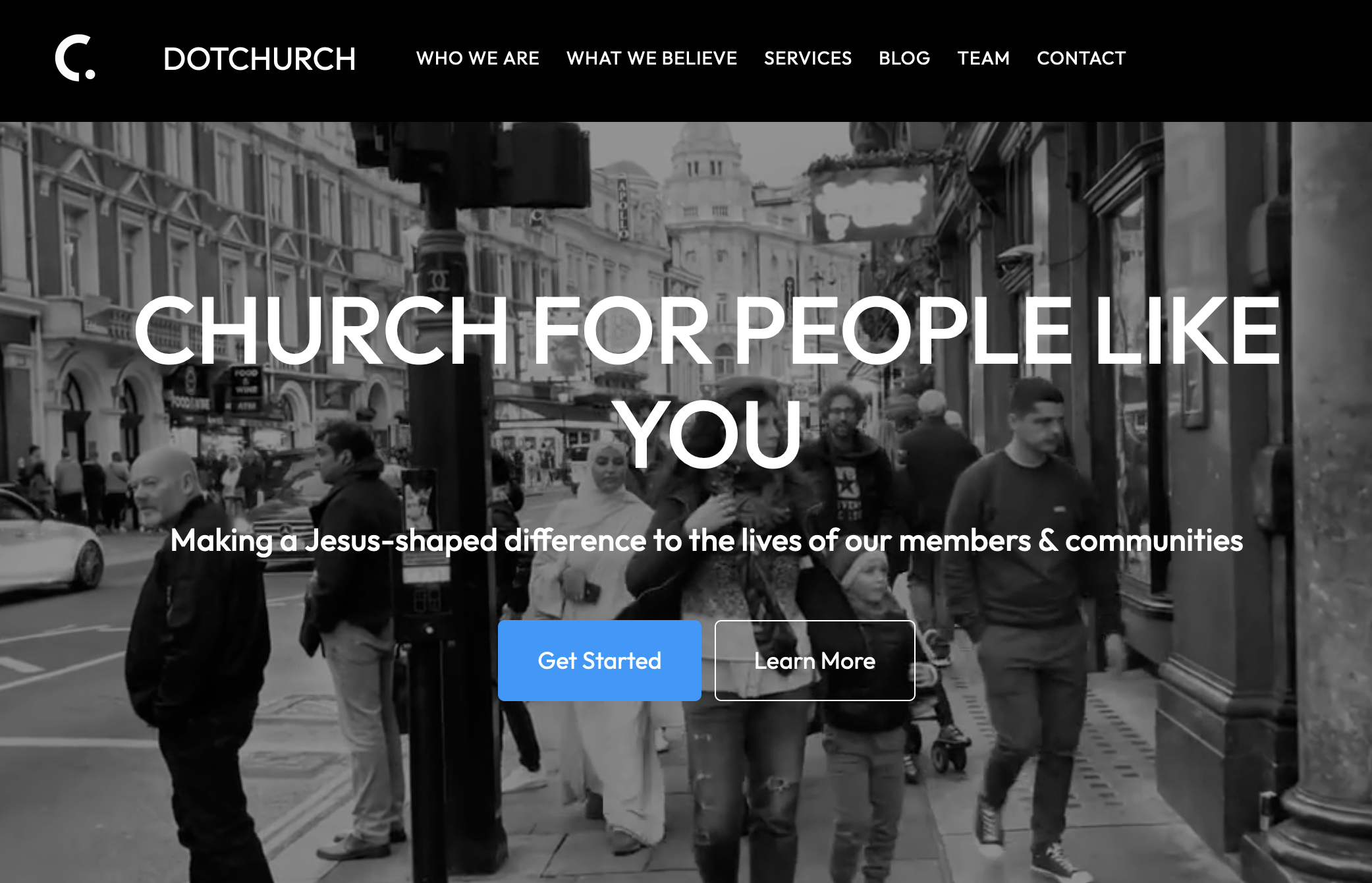 Kickstart your digital makeover with sophistication & style
With its clean, minimal design and powerful feature set, DotChurch enables churches to redefine their online space with a minimalistic, stylish and sophisticated WordPress website that can be adapted to their brand. DotChurch is a masterpiece of design and functionality. Whether you're building your church website for the first time, looking to re-brand , or take your site to the next level, DotChurch is perfect for anyone looking to launch quickly and efficiently.
Here's what you get
A site that will give you the look & features you want. That you'll be able to keep up to date yourself. One that Google loves, because of its lightning-fast load speeds. And that displays perfectly on any device.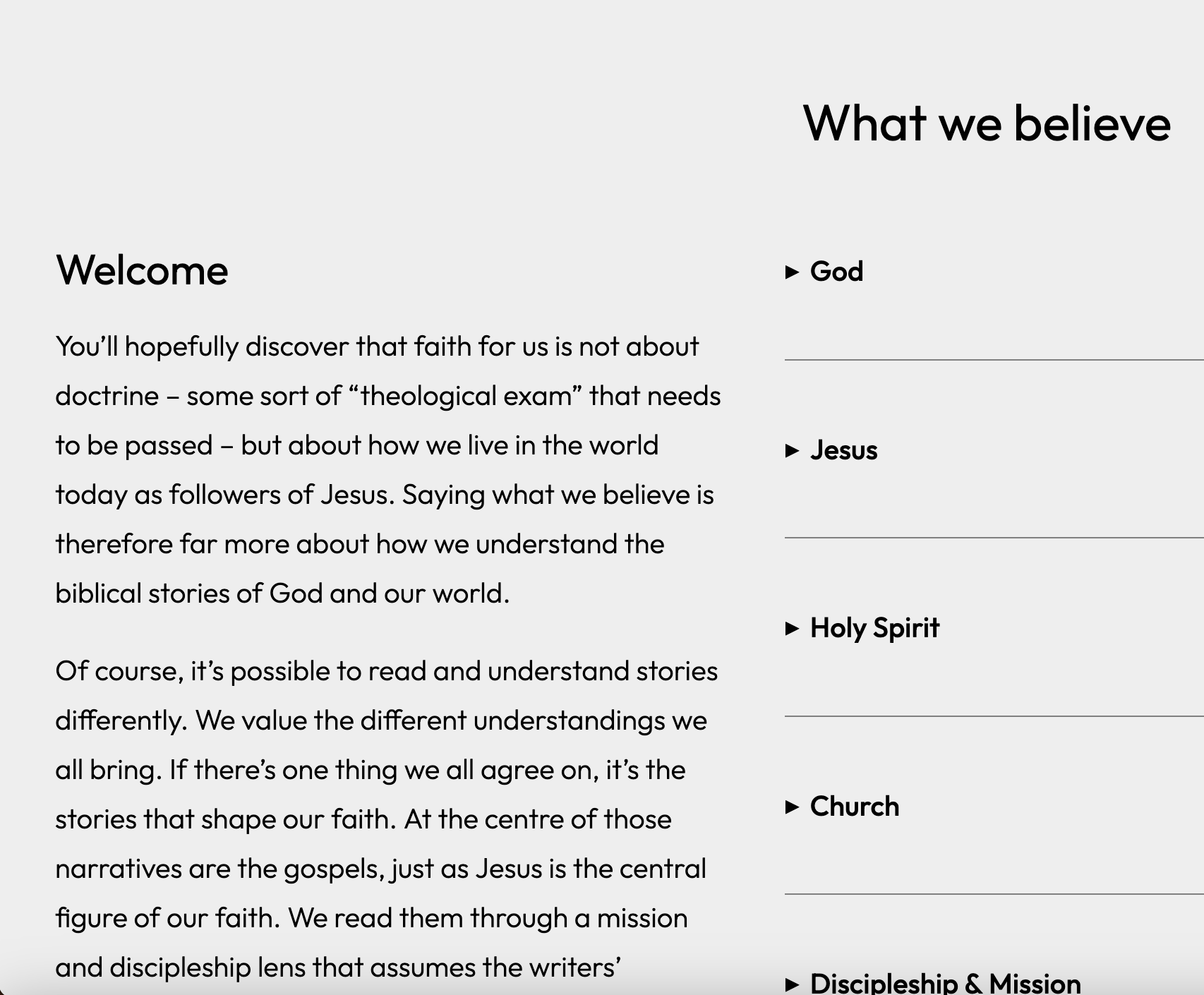 Redefine your space with a contemporary design
Your website should tell your complete story—everything from who you are, your beliefs & commitments, to the various ways you can provide value to your visitors. DotChurch is designed to do just that without getting in the way of your content and at a price you can afford.
Leverage your brand colours
Your brand says something essential about who you are. DotChurch ships with 8 pre-loaded colour schemes. Or you can select a colour scheme of your own. If you haven't done so before, why not take the opportunity to create your own brand? Dot Church can help you with that too.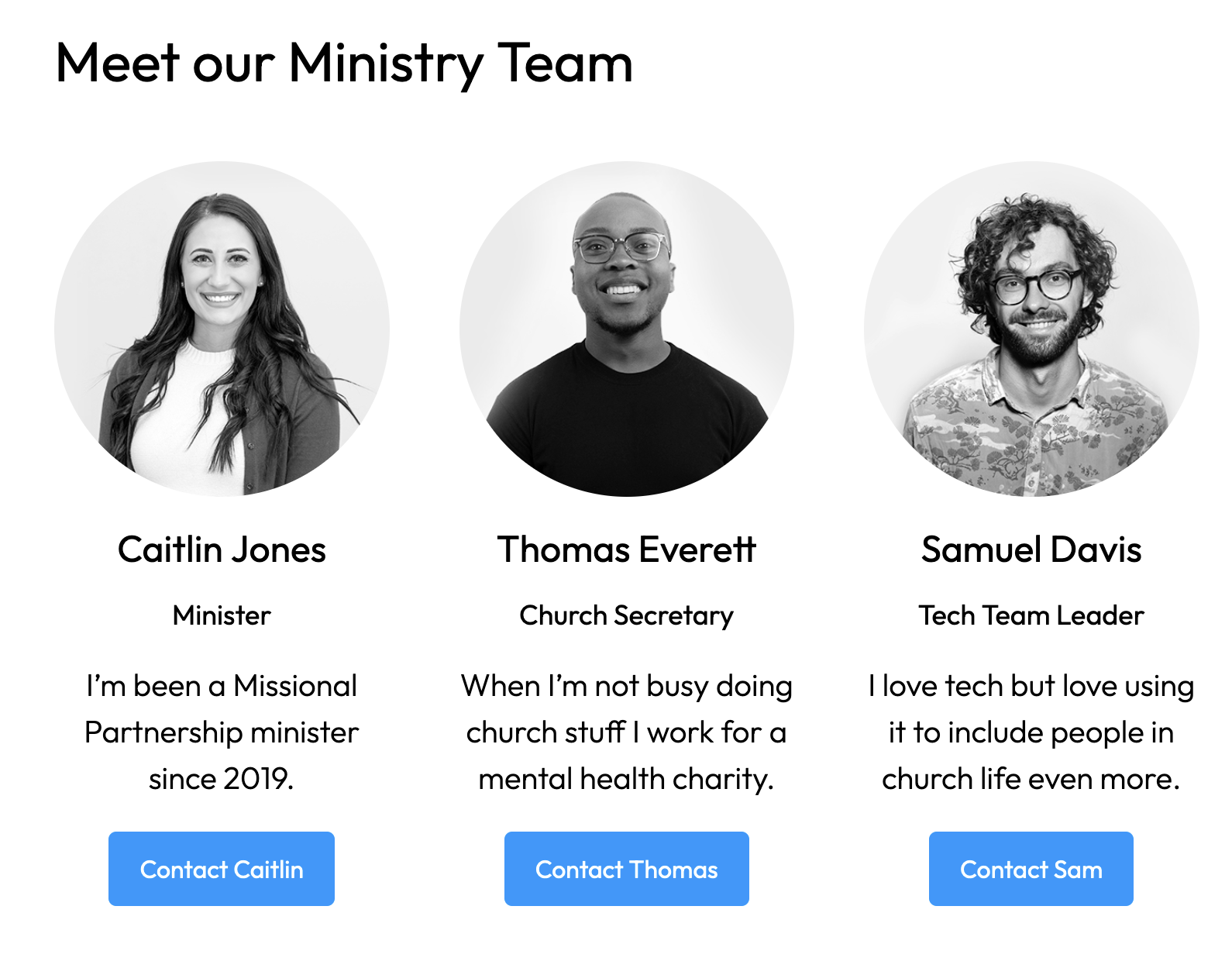 Stylish websites. Simply made.
Whether you're building a website for your business, personal brand, or creative project, DotChurch is the perfect solution for anyone looking to launch a website quickly and efficiently.